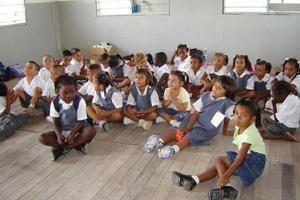 This is your chance to join an exciting new innovation in the world of philanthropy! By helping Bookbag Santa, you can put much needed school supplies in the hands of kids who really need them; keep TONS of perfectly good supplies out of the landfill each year – and, plan an inexpensive vacation in the tropical paradise of Belize! 
Bookbag Santa not only takes supplies to schools in Belize, but they have donated supplies to groups who have projects in Mexico, Haiti, Sudan, El Salvador and the U.S. including the Military Family Support Group and Native American schools in South Dakota. 
 
Sign up for Kroger Community Rewards and Kroger donates 1% of ALL your purchases to BookBag Santa!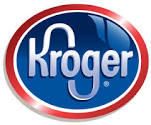 Kroger Community Rewards makes fund-raising easy – all you have to so is shop at Kroger and swipe your Plus Card! Every time you use your Kroger Plus Card at a Kroger store or gas station, 1% of your purchase will go into an account for Bookbag Santa. It costs you nothing, except 5 to 10 minutes of your time to get registered.
 
 Click here to sign up! 
(when you register it will ask you for BookBag Santa's number - it is 83420)

Check out the Bookbag Santa theme song below - written by Ron Bertrand. It was recorded live at DeTatch, next to the hotel in Placencia, Belize. You can tell that everybody in the crowd was enjoying the music, Belikin beer and coconut rum!